Natural Cheese
We are a leading supplier of clean label 100% REAL cheese made with only simple, natural ingredients and no chemicals or preservatives.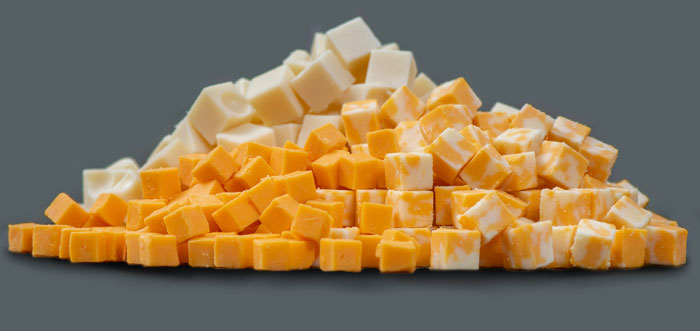 Hard Cheese
Asiago
Cotija
Fontina
Gruyere
Parmesan / Grana
Romano
Swiss
Semi-Hard Cheese
Cheddar / Smoked
Cheese Curds
Colby
Edam
Feta
Gouda
Gran Queso
Monterey Jack
Oaxaca / Asadero
Provolone / Smoked
Semi-Soft Cheese
Baby Swiss
Blue
Butterkase
Chipotle Jack
Colby Jack
Farmers
Havarti
Manchego
Mozzarella
Muenster
Paneer
Pepper Jack
Smoked Mozzarella
Soft Cheese
Brie
Cottage Cheese
Cream Cheese
Gorgonzola
Mascarpone
Queso Blanco
Queso Fresco
Ricotta
Many other flavors available
Contact us for more options.
Artisan Cheese
As an industry leader, we offer full product lines of natural artisan cheese. No matter what essence you want to incorporate into your foodservice products, our experts can develop the perfect artisan cheese for you.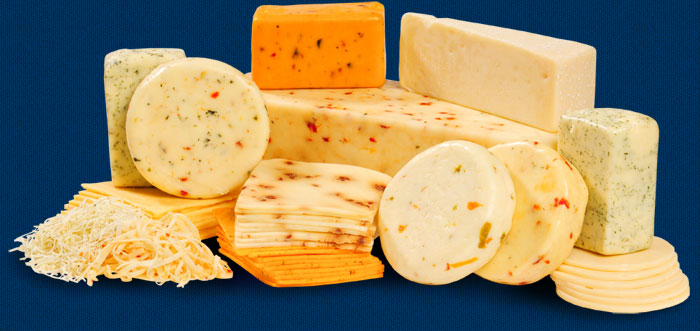 Cheddar
Chipotle Cheddar
Garlic Dill Cheddar
Habanero Cheddar
Hickory Smoked Cheddar
Mediterranean Cheddar
Salsa Cheddar
Tomato Basil Cheddar
Feta
Mediterranean Feta
Peppercorn Feta
Sundried Tomato Basil Feta
Monterey Jack
Blue Jack
Dill Jack
Habanero Jack
Pepper Jack
Pesto Jack
Salsa Jack
Spinach Artichoke Jack
Roasted Red Pepper Jack
Mozzarella
Roasted Red Pepper Mozzarella
Smoked Mozzarella
Sundried Tomato Mozzarella
Pepperjack
Smoked Pepperjack
Provolone
Smoked Provolone
Process Cheese
Our process cheese is real cheese blended with other ingredients to enhance the flavor and specific performance as an ingredient cheese.
EZ Melt • Regular Melt • Hi-Temp Melt
Slow Melt • Restricted Melt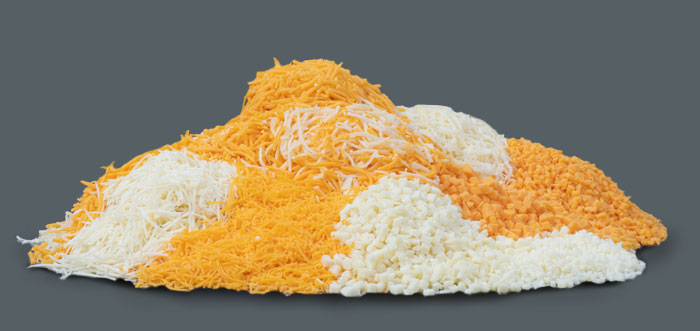 Custom Flavors
Asiago Style
Parmesan Style
Pizza Style
Romano Style
Process Cheddar
Ham and Cheddar
Horseradish Cheddar
"Inchedible" Cheddar (Sharp)
Regular Cheddar
Smoked Cheddar
White Cheddar
Process Gouda
Regular Gouda
Smoked Gouda
Process Monterey Jack
Regular Monterey Jack
Chipotle Jack
Habanero Jack
Horseradish Jack
Hot Pepper Jack
Onion Jack
Process Mozzarella
Regular Mozzarella
Pepperoni Mozzarella
Process Provolone
Regular Provolone
Smoked Provolone
Process Swiss
Regular Swiss
Process Swiss American
Sauces
Alfredo
Cheddar
Con Queso
Sharp Cheddar
Custom Flavors