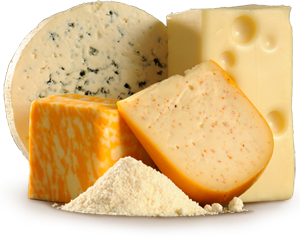 Mikana is a leading supplier of natural cheese for food manufacturing, food service, and convenience stores chains. We offer a wide variety of cheese, cuts, and packaging for every application; entrées, appetizers, mac 'n cheese, sides, snacking, sandwiches and handhelds, sausage, salads, soups, and dips.
Clean label 100% REAL cheese made with only simple, natural ingredients with no chemicals or preservatives
Healthier option and natural cheese claim
More flavor options with the ability to produce in large quantities
Ingredient cheese functionality with natural cheese flavor
Full product line, all flavor varieties
Learn more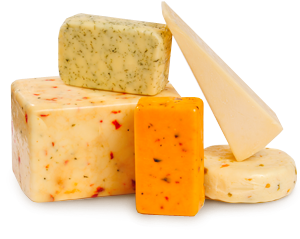 The best names in food manufacturing and food service choose Mikana for premium artisan cheese. For custom, high quality, high-flavor cheese made in the proud tradition of early artisan cheese makers, turn to Mikana. Our food service artisan cheese is a collection of products created by skillful and creative cheese makers throughout Wisconsin with the richness of heritage and pride in every pound produced.
Made the old world way in small batch, authentic style
Cheese varieties and cuts for every application, from casual dining chains to branded entrees
Learn more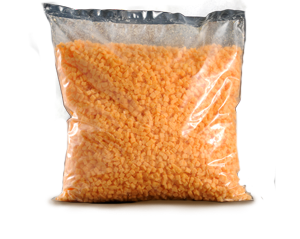 Control melting characteristics and ensure consistent flavor with process cheese. If you have a need for particulate definition after the cooking process, a hi-temp or restricted-melt process cheese may be the answer. Plus, if you're looking for a specific flavor complement, know that Mikana will develop a flavor profile for your application.
Real cheese blended with other ingredients to enhance flavor and specific performance as an ingredient cheese
Full product line, all flavor varieties
Learn more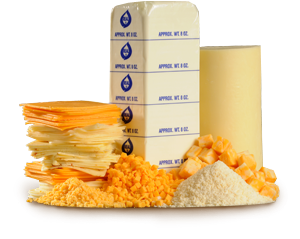 At Mikana, we have the flexibility to provide other types and varieties of cheese that fit your specific applications. So why settle for a "me too" product list when you can choose from a variety of options. It's much better to get what you want and what you need.
Hispanic or other ethnic cheeses
Organic, Farmstead, rBGH, or rbST free cheeses
Reduced fat, reduced sodium cheeses
Plant-based cheeses